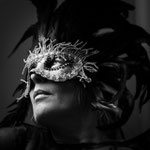 EroticonLive is an unique symposium for erotic writers in Bristol, to be held 21st and 22nd of May 2016. I am thrilled to attend it for the first time! 
You can read my introduction below:


NAME (and Twitter name if you have one)
Liza Daen, and quite surprisingly my twittername is @LizaDaen. 
I'm from the Netherlands, where facebook is very popular. So you will find much more about me on my two facebook pages:  https://www.facebook.com/liza.daen.9 and my authors-page https://www.facebook.com/lizadaenauteur/


If you had the opportunity to rename yourself (or your blog) what would you pick?
My nickname was Lizzy Dripping, until I discovered it once was a children's character from a series of the BBC. So I dropped it to avoid any trouble, but I still love that  name. Liza Daen however has been my authors name for a long time and has become a part of my identity as a person. I wouldn't change it for anything else! 


What are you most looking forward to at Eroticon Live and/or is there anything you are nervous about?
Most of all I am very much looking forward to meet all the other amazing erotic writers and find out what they are struggling with, how writing fits in their life's and to share solutions for writing challenges. 
I can't think of anything I'm nervous about….
Have you planned which sessions you will be attending or are you more of a spur of the moment kind of person?
I have a few sessions planned, like the one with Hyacinth Jones and Jonathan Keith. It is my first time at Eroticon, so I may let myself be seduced to other hot stuff! I am not so much into the Kink-Craft workshops, but who knows…..I might become a spur of the moment kind of girl.
What essential items to your life will be bringing with you to Eroticon Live? (you can have a maximum of 5)
My Iphone, my laptop, cigars, peppermints and above all:
my great love.
A new cocktail has been made on your honour, what would be the key ingredient and what would it be called?
Jees, I neither drink very much nor very often. The only booze I can handle is Rum, so that should be the main ingredient. No idea if it would be tasty, but I would like to mix it with the juice of Passion Fruit. And for sure, the cocktail should be called "A Shot of Lust".
Complete the sentence; I have yet to…..
Be published in English. I have two books published in the Netherlands (Lustkronieken and Lustkronieken 2), and I edited / composed the book Afrodite, a collection of wonderfull dutch writers, photographers and painters of the erotic. I also organized an erotic writing contest of which the ten finalist were published in the collection called 'EroScripta'. I hope to publish my third Lustkronieken somewhere this year and maybe a summary of my most read blogs. Every forthnight one of my stories is published in Cosmoplitan Online (dutch version) and I have a column in the Belgian Lifestyle Man Magazine Shave-up. 
You may read some of my stories I wrote for EWA Netherlands in English on my website:   http://www.lizadaen.nl/in-english/. I have planned to translate more this year!