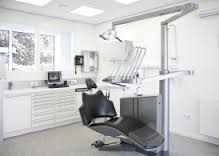 He places his hands on my ass and kneads my buttocks, first left, then right. With his tongue he draws a moist line upwards my thighs. I squirm, this feels like heaven. 
Wicked Wednesday, another excellent initiative of my dear friend Marie Rebelle, gives you a meme to write on. I wrote the story 'Open up!' last year, but immediatly translated it as the meme this week is ''The dentist'. (prompt #271) Translating is much tougher than you might think and my English is far from perfect, so forgive me when I make silly mistakes. 
Oh, and be warned: despite the given limitation of 1200 words, this story is over 2100 ---couldn't help myself.  I hope you will enjoy my story anyway.
Open up!
'Some guys know how to do the job, others just don't.' Disappointed I push him away from between my thighs. Eating pussy is evidently not one of his major skills. All he had done was monotonously move his tongue up and down, completely missing my hotspot despite my obvious directions.
'I think you'd better go,' I tell him grumpy, 'this is not gonna work.'
He angrily shouts 'frigid bitch' at me, grabs his grey sweatpants and his worn sneakers and leaves my chaotic apartment as soon as possible.
'Dickhead,' I think just before I fall into an alcohol induced coma. It is unclear whether I mean the asshole I just kicked out or myself.
Situations like this happen at a regular basis lately. Since Tom left me, I get pissed in the pub a few times a week. And when I'm drunk, I do stupid things. Like taking home losers. 
I only want them for sex and a warm body in the darkest of nights. But it doesn't help. Of course it doesn't. Nothing resolves the emptiness he left behind. 
The next morning I have a horrible hangover, due to cheap wine and my ugly self. With my eyes pinched I stare at my abominable face in the mirror. What the fuck happened to me? My hair sticks to my cheeks, I have dark bags under my eyes en deep wrinkles rumple around my lips, the ones you get by smoking way too much. And if I'm not mistaken grey traces of dried slobber decorate my chin. I'm disgusted with myself.
'It's time for action!' I say hoarsely. 'Starting with a good shrub of my smelly mouth. Forward Essie, fooooorrwaaard!'
With a small mountain of toothpaste on my brush I enter a reddening hot shower. I let the water pour over my head, have a good soaping, stick the toothbrush in my mouth and start brushing as if my life depends on it. That's when it happens. Using too much scrubbing force, my front molar cracks and falls out of my mouth. 
'Shitshitandsomemoreshit, why me?'
I rinse quickly, get out of the cabin en look through the steam in the fogged mirror to see the damage in my wideopened mouth. A gaping hole stares back at me and tears pop up. There's no way I can show myself in public like this!
I break down. Everything breaks down. Not just my tooth, but my heart as well. Wrapped in a towel I cry for about an hour on the cold bathroom floor, oozing my misery all over the place.
The assistant is really nice to me, I suppose she can tell I just hit rock-bottom.
'Don't worry dear, you haven't been here for quite a while, so he will check all before he does anything to you.'
I nod politely and sit down on the hard plastic chairs. She allowed me to come in as the last patient of the day, probably on the expense of the free time of the dentist.
'If you don't mind I'll leave now, I have to pick up my babies at kindergarten. You'll be alright won't you?' she says kindly as she takes off her white coat and grabs her handbag. I hear the soft muffled speech of the dentist coming from the treatment room and soon after the sounds of the waterspray. I nod again, tired and rundown.
'I'll be fine, enjoy your evening! And thanks for having me so quickly.'
Apparently the doors have opened, allowing clear sounds to enter the waiting room. Anxiously I look up from a girl-glossy, which talks about a glamorous life so different from mine. It's my turn! The dentist moves some papers around and looks at me, oblique over the counter.
'Well well Esther, I haven't seen you for quite some time. And now you're in trouble I hear.'
He stands tall before me, his white coat tight around his slender body. I feel like a toddler. The big black chair looks like a black hole in a white universe. Sitting there means conquering an irrational fear, fear of being absorbed into the Great Nothingness. As if the chair is a gateway to a hell of meaningless oblivion. Something deep inside me still passionately screams to live. I take my chances, the throbbing pain in my mouth is killing me.
'So, Miss Esther, tell me. What's going on?'
Instead of words a deep sigh leaves my lips. And while I am laying backwards in that atrocious chair and stare upwards, with that enormous white light over my head, feeling smaller than small, suddenly all my pain and loneliness and misery gushes out. I want to tell him my tooth is broken, but instead I tell him in a tsunami of words, my heart is broken.
I end my incomprehensible story sobbing, mumbling I can't even get a guy who knows how to eat pussy and I have neglected myself to the extent even my teeth break off and I will probably end up in the gutter.
After a short silence I realize what I have just said and redden with shame.
'So sorry mister Dentist, didn't want to bother you with my pathetic life. I've had a rough day,' I apologize childishly. All he says is 'Open up!'
I open my mouth and he sticks in the little mirror.
Because of his white mouthcover and all kinds of stinging instruments in my mouth that irritate me like hell, I am looking around for something to focus on and keep quit. For a few seconds our eyes meet. In contrast with the white mouthcover I suddenly notice the greyness of his eyes. I can't look at anything else, as if they suck me in. With my mouth wide open I can't talk and my thoughts race through my brain.
'He must think I lost my marbles. What age is he? How long have I been a patient here? I never noticed his long fingers before. Maybe he's fifty or so? My god, how long does it take…'
'Esther, listen, I'm going to sedate you, clean up this mess in here and place a temporary crown. That's all. We'll make a second appointment for next week. There's a lot more to be done than just this molar. It's time for something new, cleaning up your life starts with your teeth! And, If I may add as an experienced expert,' he says with an sardonic white smile, 'I know there are a lot of guys in this world who are excellent in eating pussy. But you won't find them in your local pub I suppose. So, first step is giving you your wonderful smile back. Then you'll sleep it off, have a detox for the upcoming week and before you know it, you'll be your gorgeous self again. It's really a waste to let yourself go like this girlie.'
My gratitude for this encouragement immediately melts away when he turns around with an enormous syringe in his hands.
'Open up!'
At work I report on sick leave. I throw out all the empty bottles, all pictures of Tom and the rest of my whole messy past.
Because of the sedation I sleep for fourteen hours straight that first night and the subsequent days I sleep as much as I can. I buy loads of fruit, fish and vegetables at the market and cook myself a healthy meal every day. After just one week I feel revived. I am even looking forward to my next appointment with the dentist, again at the end of the afternoon, as a fresh start of my new life.
His assistant has already left and there are no other patients. The chair appears to be less scary, so I jump in and open my mouth as soon as he wheels his dentist chair next to me.
'Wow, you look fantastic! That broken molar has done you well,' he jokes. I shut my mouth and smile.
'Thanks for your advice the other week. I needed that. I am all ready to move on, go right ahead!' Of course I meant the crown and fillings, really, I had no other intentions. But when he says 'Open up,' en gets really close to me and I gaze in those grey eyes and feel his soft long fingers against my lips, the whole atmosphere in the room changes. We look at each other. In slow motion I raise my arm and pull his mouthcover down. His hand with the syringe drops, like he is giving up on resisting gravity.
'To be honest Esther, I couldn't stop thinking about you all week,' he starts.
'About what you told me. About that stupid guy who couldn't get the job done. And... well...that I would like to proof you otherwise, give you another experience.'
He strokes my cheek with restraint, measuring my reaction. Waves of horny anticipation shoot through my body.
'And I would surely like to proof this chair is not place of misery, but a place of pleasure.'
His hand strokes my neck, moving further down to my breasts.
'Imagine girlie, this chair can be set in any direction. And I can lay in it as well. And if you...' he opens my buttons smoothly, takes my tits out of my bra and pinches my nipple between his thump and finger...'stand over me, I will personally show you how a real man should quench your thirst…'
A deep sigh of longing escapes me when he closes his lips around my nipples and his hand wonders off over my belly.
With my skirt rolled up and my legs spread wide I stand over his face. The chair has been put really low and backwards. He places his hands on my ass and kneads my buttocks, first left, then right. With his tongue he draws a moist line upwards my thighs. I squirm, this feels like heaven. He sucks in my soft flesh, bites my skin really hard and then licks away the soreness with his godly tongue. Every inch of Esther greedily welcomes him.
When his tongue meets my pussy, he pushes my legs apart and sticks his nose between my labia. He sniffs, sniffs my odor. I want his tongue more than anything now, his warm moist teasing tongue. Over my clit, in my pussy, licking my lips, tasting me, feeling him, anywhere! I grab his head and impatiently pull him close against me.
With his nose he thrusts my clit and his tongue, solid and firm, slides into my pussy, fucking me and doing a much better job than my vibrator does. My god, this man knows how to stir up a fire! I hold on to his hair and ears and do not even bother whether I hurt him or not. For a moment he pushes me up, takes a deep breath and pulls me back down again. He licks the inside of the lips of my cunt and sucks and bites my clit. This is eating pussy!  Slowly his hand slides from my ass to my front.
I can hardly stand up straight, especially when his long slender fingers dip in my now dripping wet pussy and teasingly move in and out. I realize I almost pull his hair from his skull and crab the little fountain next to the chair as an alternative. Because of the muscle spasms I fall over and plant my hands next to his head on the black leather, smothering him with my belly.
Every time he sucks my clit, he bends two fingers inside me and finds an intense tickling spot there. I growl like a cave woman and totally surrender to this experienced delicious magician.
I do not think, I just hear the raging of my blood in my ears and the sounds of his fiercely sucking and smacking mouth and his fingers in my soaking pussy that resonate in the whiteness of the room. I try to resist an instant orgasm, I do not want these godsend sensations to end. But when he suddenly bites my clit so hard until it is almost unbearable, my whole body pulsates and I break down. Everything breaks down. With a primal scream and an enormous squirt of come bursting out I fall over the edge, floating into eternity and vibrating with the universe in a maniacal orgasm.
Still wet and shaking I sit on his chest, resting my burning cunt on his cool white coat. My eyelids feel heavy and droopy. I straighten his hair and wipe off the trails of my come of his triumphing face.
With a smug smile he licks the remains of his chin and strokes my back.
'So, you see, Miss,' he says with a warm voice, 'your treatment won't be done for quite a while. I'm afraid we'll have to make another appointment.'
'Open up!' I reply, 'weekly! There's a lot more filling to be done.'
We both laugh until he kisses me tenderly in a way I have not been kissed for a very long time.